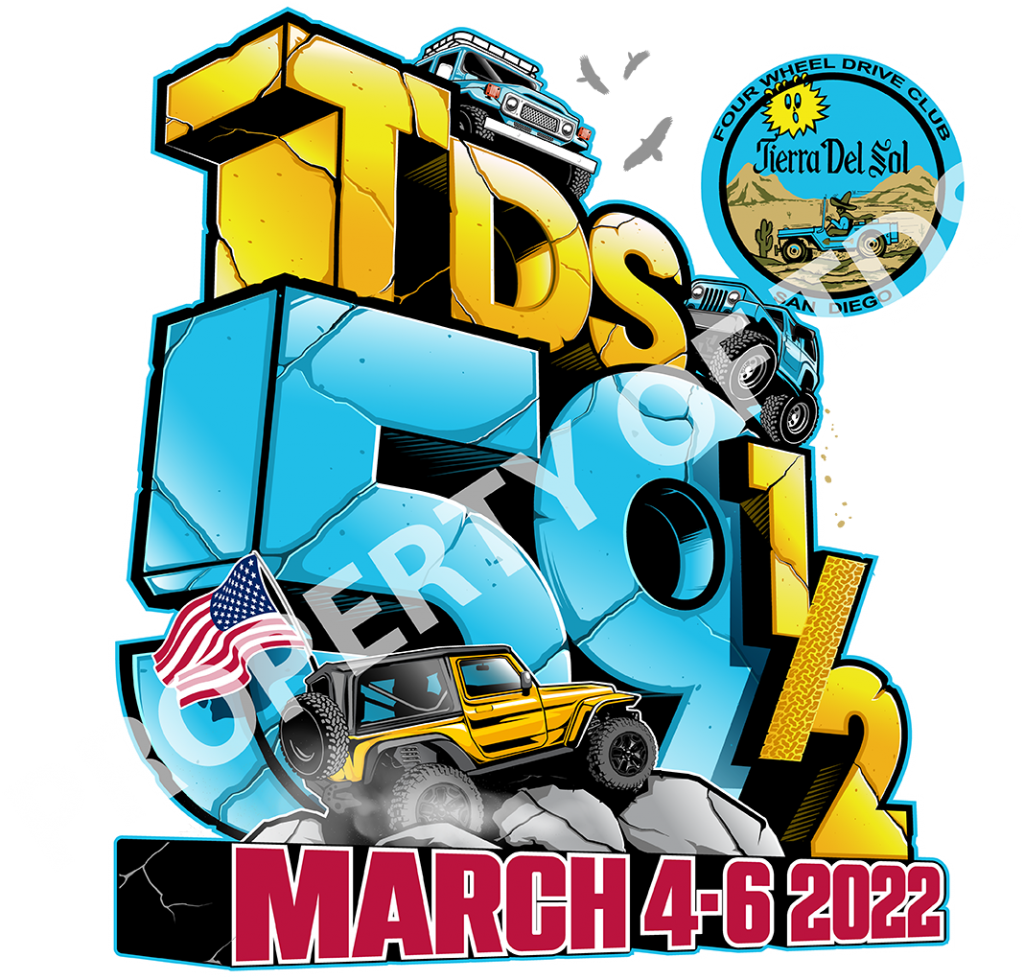 The Opportunity drawing will be held Sunday, MARCH 6 @ 12pm Live @ the Sea View Mobile Estates & Resort.
Participants do not need to be present this year.
The Families of the Tierra Del Sol Four Wheel Drive Club have had a hard decision again this year about holding the 60th TDS Desert Safari 2022. Everything seems to be working against us this year.
1. OWSVRA permit, which they will give us one with No modified trail, Park map trails only, Environmental control around the event area and along the trails. Law enforcement, Fire, medical, and park maintenance cost recovery for the start to end of the event 24hrs a day. A $300 fee paid to them per vendor on-site. Plus a whole other list that adds up. This means the estimated permit expense for just the park is around $48,000
2. OWSVRA is not able to guarantee the park will not be shut down at that time because of Covid.
3. OWSVRA will not allow the event to start if there is a shortage of staffing at start time. We would have to shut down.
4. The logistics of the event headquarters has problems that the vendors can't promise to have all the materials or equipment when it comes time and because of Covid. With all the price increases headquarters has gone up by almost $30,000
5. Vendors can't guarantee they would be able to be there. They also can't guarantee they will have product to help have a monster opportunity drawing like the event is used to.
With these key items being so far up in the air we just can't take the risk.
This has lead us to the first time EVER 59 1/2 TDS Desert Safari. We're saving the 60th for 2023.
There will be our Safari Apparel vendor set up next to the Jack in the Box with all the variety as normal.
We will have a opportunity drawing that has tires and other great things in it. Best part You will not have to be present. Tickets will be pulled live on Facebook and posted on our website. We will also call your phone number that day.
More details will come on this in future.
The apparel store will be opening very soon. Just picking the last of the products now.
Look forward to seeing everyone the weekend of March 4-6, 2022